Key fact
In Stockport, cancer is the biggest cause of death, responsible for 30% of all age (811) and 45% of under 75 (377) deaths in 2014. Around 1,700 new cancer cases are diagnosed amongst Stockport residents each year.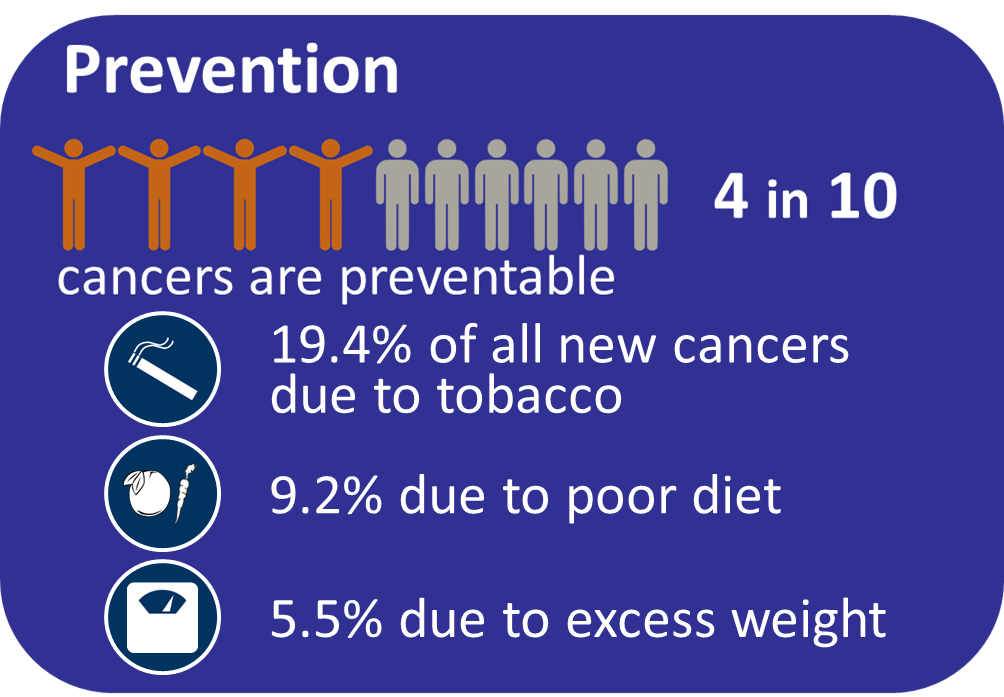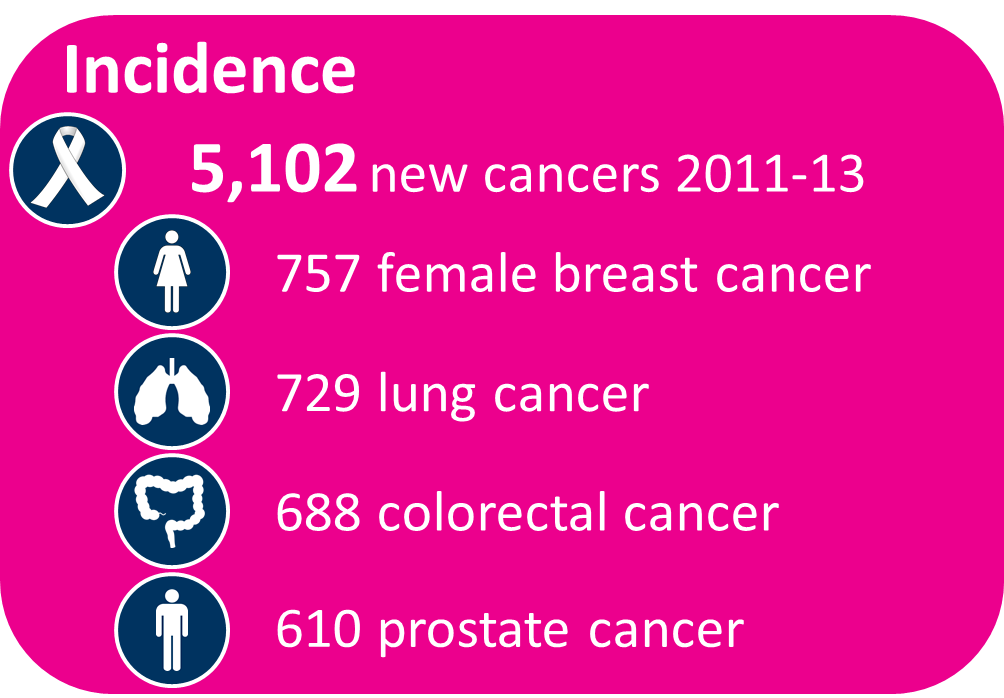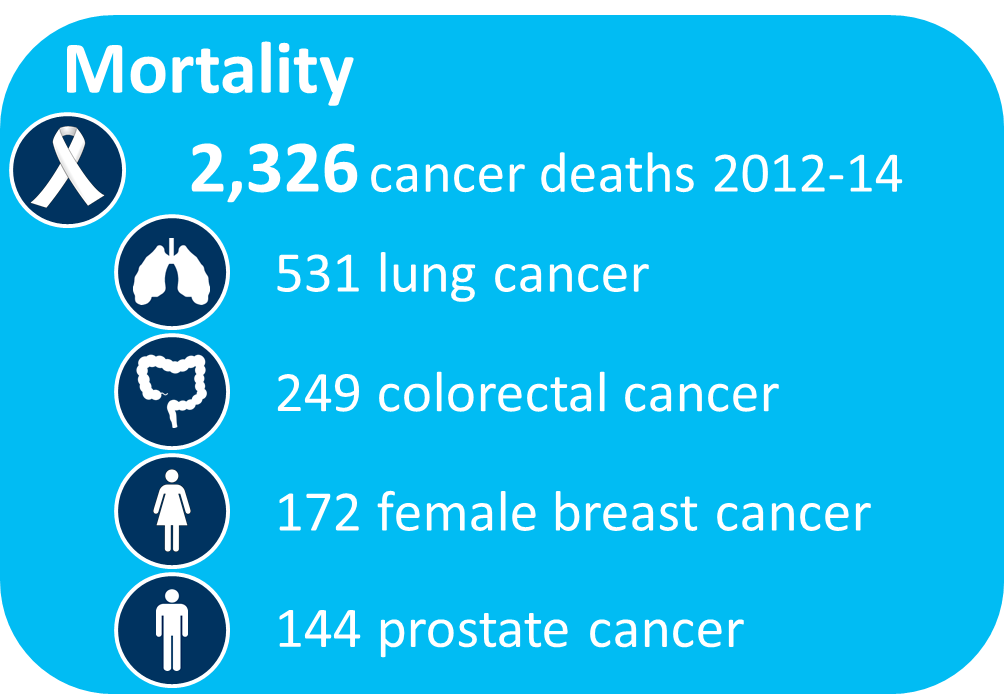 Key information
Lung, colorectal, breast and prostate are the largest causes of cancer deaths.
4 in 10 cancers can be prevented – the main preventable cause of cancer is smoking.
Those living in the most deprived areas suffer the greater burden of all cancer, and particularly lung cancer.
Stockport has better 1 year survival rates in all cancers and three cancers combined (female breast, colorectal and lung) than England; however despite this overall mortality rates in Stockport are not better than national average.
Key issues for commissioners
Improve the prevention, early detection and treatment of cancer. Screening uptake for both bowel and breast cancer are lower in Stockport than the national average
Many cancer screening opportunities are not taken up, especially in the more deprived areas of the borough.
Primary prevention through increased levels of physical activity and improving healthy lifestyles; cutting tobacco and alcohol consumption and improving diets.
Stockport benchmarks as average in terms of under 75 mortality for both all cancers and those considered preventable.